Mt Stirling welcomes regional Victorians
*16 SEPT UPDATE – reopen to Regional Victoria from 17 September*
Earlier article – 12 July
Mt Stirling is pleased to confirm continued operations beyond 12 July ensuring access to the resort for alpine adventures on an appropriate scale for as long as conditions permit.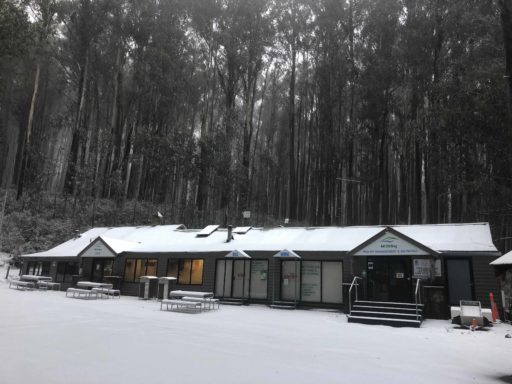 Resort CEO Mark Bennetts shared an update on 10 July,  "This year has been incredibly tough on our community through fires and coronavirus (COVID-19) but we remain committed and determined in the face of this latest challenge to support the local people and those in our region who rely on tourism.  The resort is maintaining a rigorous safety protocol and is ready to welcome regional Victorians to the mountains.
We sincerely thank our valued guests from Melbourne and Mitchell Shire for their understanding as they stay home and we process refunds and changes.  We look forward to when we can welcome everyone back once this challenge has passed."
Health and safety remains paramount as we carefully move forward in accordance with public health guidelines for the alpine industry, and to support our regional economy and the skiers and snowboarders of Victoria.
The latest restrictions have impacted the number of visitors able to come to the resort in the next 6 weeks while the borders are closed and the lockdown is in place. The resorts acknowledge the support of the government as the alpine resorts have worked collaboratively to open safely during the pandemic for the benefit of residents and guests.
Mark Bennetts confirmed the Mt Buller & Mt Stirling Resorts will remain open for visitors unless there is alternate direction from the State Government, "We will continue to operate under our COVID Safe Plan, providing the essential services that support the Mt Buller and Mt Stirling alpine community."
A reminder for locals – enjoy free resort entry on Thursdays (with proof of local residence) to enjoy time at Mt Stirling – capacity permitting.  Simply ask at the resort entry gate on Thursday's to enjoy your local's benefit!
People with season resort entry passes can continue to use their passes if they are permitted to be within the resorts in accordance with the government's coronavirus (COVID-19) restrictions.
People living in metropolitan Melbourne and Mitchell Shire must follow the changed restrictions and stay home. 
For information on the public health guidelines
Please note there is currently NO TOBOGGANING IN RESORT until further notice
The Resort Management can be reached on 03 5777 6077 during office hours for enquiries regarding Mt Stirling access and operations.