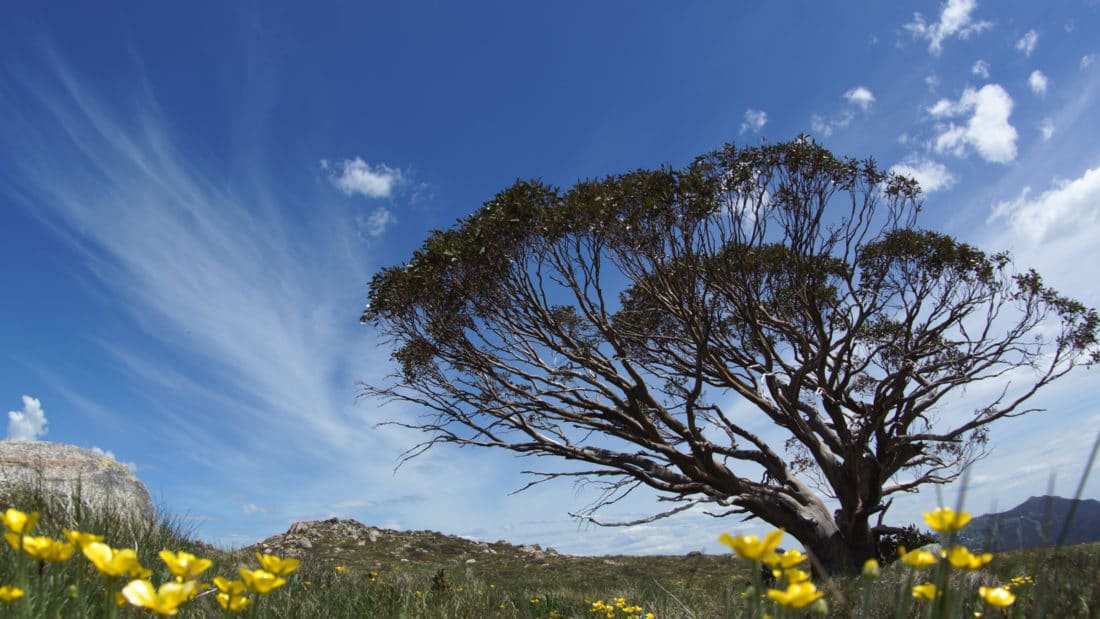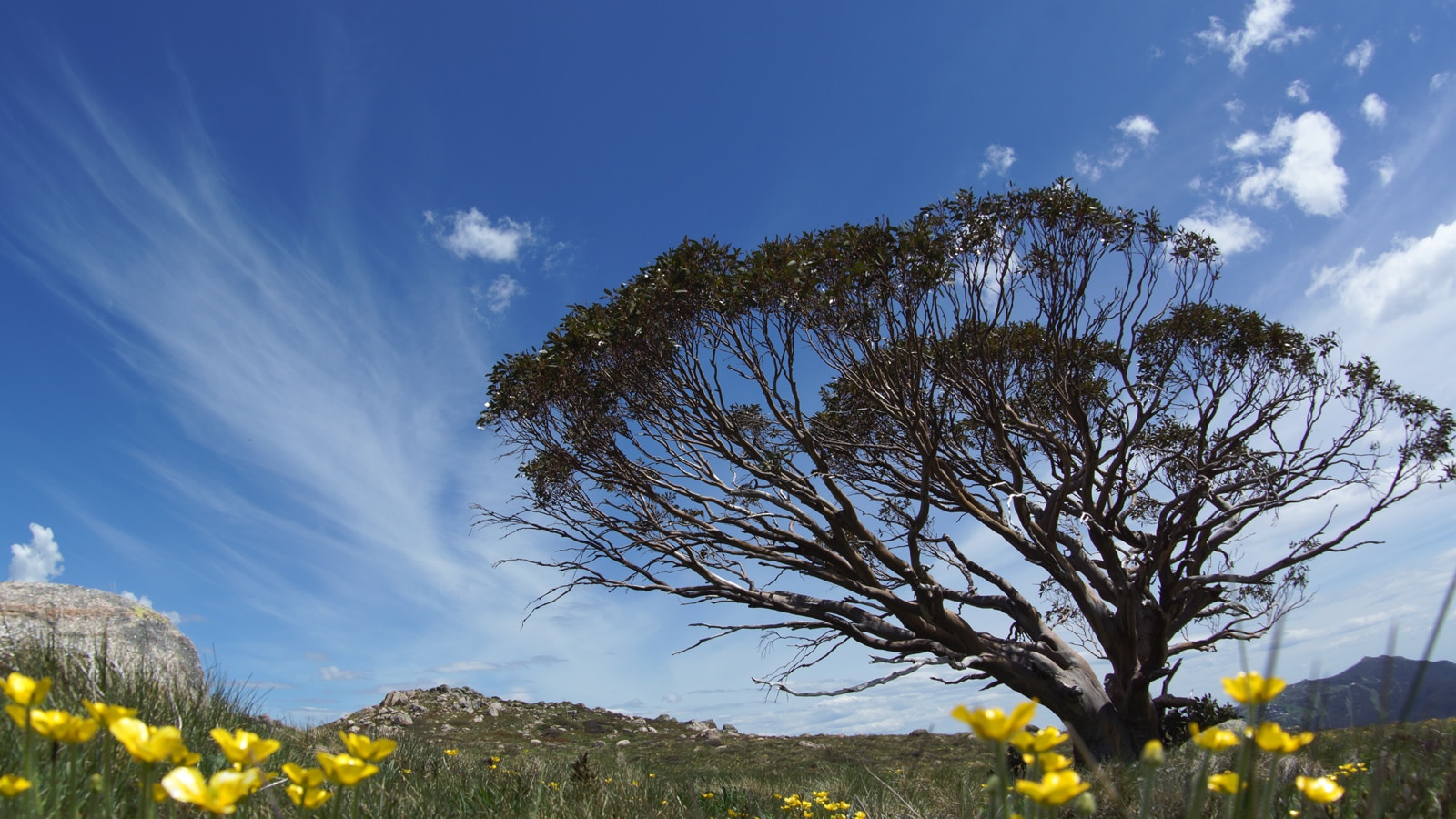 The Mt Stirling Summit Tree is an icon of the region. This solitary ancient snowgum (Eucalyptus pauciflora) is the only tree on the 23 hectare Summit, sitting proudly at 1725m, well above the "treeline". In 2019, it was estimated to be 319 years old.
In the winter, the Stirling Summit Tree can be completely buried in snow. When this happens, the tree is only noticeable as a snowy mound. And yet, each summer the tree emerges to enjoy the summer sun. Due to its great age, and its solitary prominence in the landscape, the Stirling Tree is an attractive feature for bush walkers, cross country skiers, photographers and others who visit Mt Stirling.
Around the perimeter of the summit are many other old snow gums, all of which are stunted, many having died from the harsh climate and bush fires. The Mt Stirling Summit Tree is included in the Register of Significant Trees at regional level with the National Trust of Australia and in 2016, the tree came 2nd in the Victorian Tree of the Year competition.
To find information on how to visit Mt Stirling so you can see the Stirling Summit Tree click here
For more reports and information visit:
Victorian National Parks Association