Snowshoeing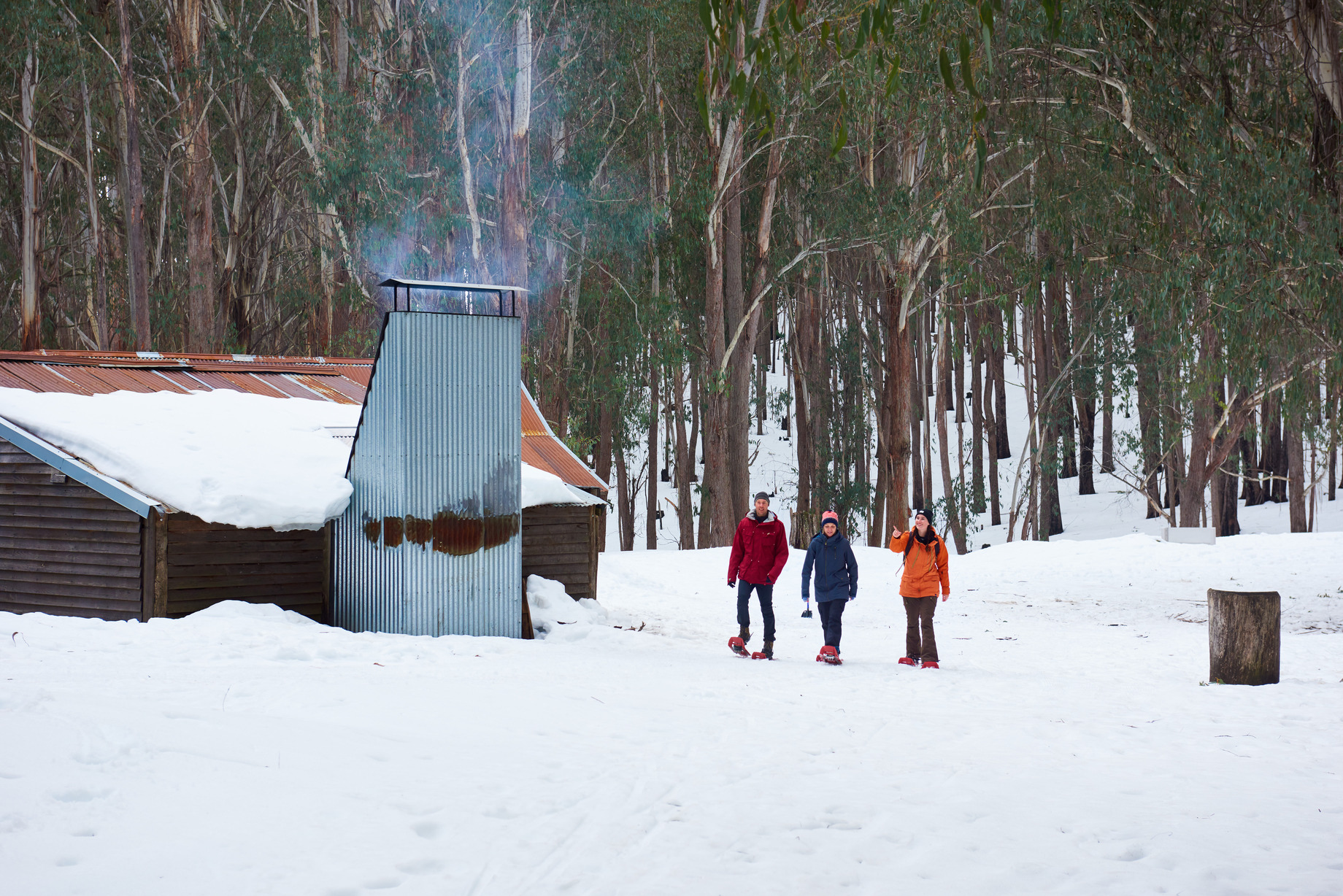 If you would like to explore a little, rent a pair of snowshoes from our hire shop and take a leisurely stroll around our well marked trails.
Snowshoeing is a popular and safe way to explore Mt Stirling.  When snowshoeing on the trails please keep to the left and give way to skiers. Please read our guide for Snowshoe Etiquette below. Walking without snowshoes can be difficult and the holes you create can pose a hazard for skiers.
Mt Stirling Interpretive Loops
There are two interpretive walks that will add to your experience when discovering Mt Stirling - a 4.4km Wombat Drop Loop and a 12.3km Summit Loop.
Interpretive signs positioned along the trail share stories from Mt Stirling's history, including indigenous connection to the Taungurung country, the logging and pioneering days and the arrival of movie-makers when this area was part of the 'Man From Snowy River' production.  Information about the unique flora and fauna that make up the stunning environment is also captured in these local guides to add to your experience and help you interpret the alpine forest around you.  Walks start from King Saddle Shelter.