NEW bus link from Mt Buller
EXPLORE MT STIRLING FROM MT BULLER – GET THE BUS!
Great news for Mt Buller visitors this winter! 
If you've stood at the summit at Mt Buller on a clear day and looked over to the closest, 'sister' mountain – Mt Stirling and wished you had wings to fly across and explore that lovely snow sitting up in the saddle… we have wonderful news for you.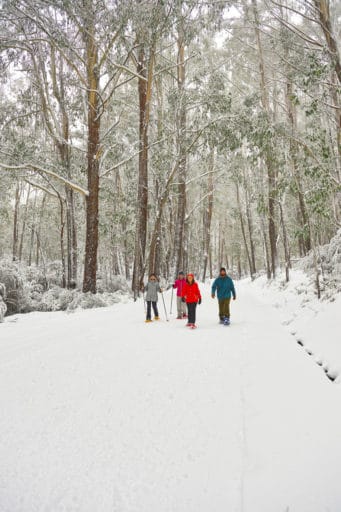 New this winter is a Stirling shuttle that operates every Tuesday and Thursday from from Mt Buller taking you to Mt Stirling!
It's a perfect way to mix up a snow escape and include some 'away from the hustle' time free from the village and lifts and bustle of Mt Buller with a quiet spell at Stirls!  Relax on the shuttle while our driver does the work and you can kick back and take in the views.  
The shuttle heads off at 9.30am from Alpine Central and then returns at 3pm from Telephone Box Junction.  Places are limited with 10 pax per ride so grab some friends and book in!
Tickets are $35 adult / $25 child return and are available online.
Mix it up! Do something different this winter and make sure you allow some time for a tasty lunch break at the cafe!