Scouts prepared for snow camping
SCOUTS PREPARING FOR SNOW ADVENTURES
6 August 2019: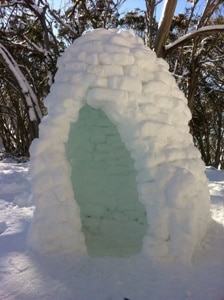 Mt Stirling is readying to welcome as many as 70 Scouts and Venturers this weekend – and they are arriving in perfect time for the anticipated snowfall!  This action-packed weekend introduction to snow camping and on-snow travel for the young adventurers includes carrying packs, cross country skiing and snow shoe hiking.
An exciting part of the weekend includes igloo and snow cave construction with those confident of their snow-dwellings sleeping overnight in their icy creations.
It's definitely 'cool' camping and is an annual event the Scouts and Venturers look forward to each winter.  
Victorian Branch Ski Touring Team activity leaders direct and support the groups with plenty of on-snow skills and help as they tackle the challenges of skiing with packs, building caves and creating igloo bricks amongst other winter outdoor survival skills.
This popular event is an annual winter highlight and this year the timing couldn't be better with significant snowfall expected just ahead of the camp.
Find out more about the Iglute weekend.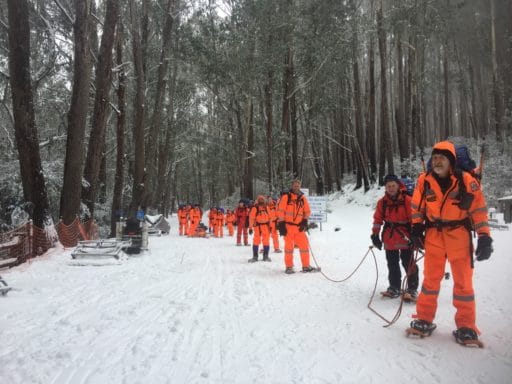 Mt Stirling has been busy with groups with a number of university, TAFE and school groups embracing the experience of camping out in the alpine under star-filled skies in recent nights.  The Bush Search and Rescue and SES groups are also in the thick of winter snow training making the most of the conditions to master essential training and skills and prepare for any winter operations that arise where we need these wonderful volunteers.