Stirling survey – complete and WIN
SHARE YOUR THOUGHTS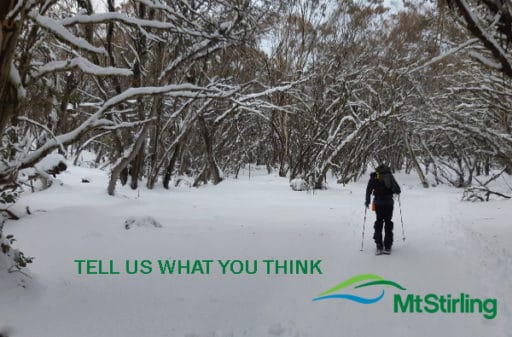 Have you visited Mt Stirling this winter? Tell us what you think is great, what could be better and you might WIN a pair of goggles, a K2 boot/helmet bag or a set of snow shoes!
Feedback helps us make this special place even better every year and we want to know what you think.
The survey is short and sweet and will take you just a couple of minutes. Send it in by 25 Sep to go in the draw!